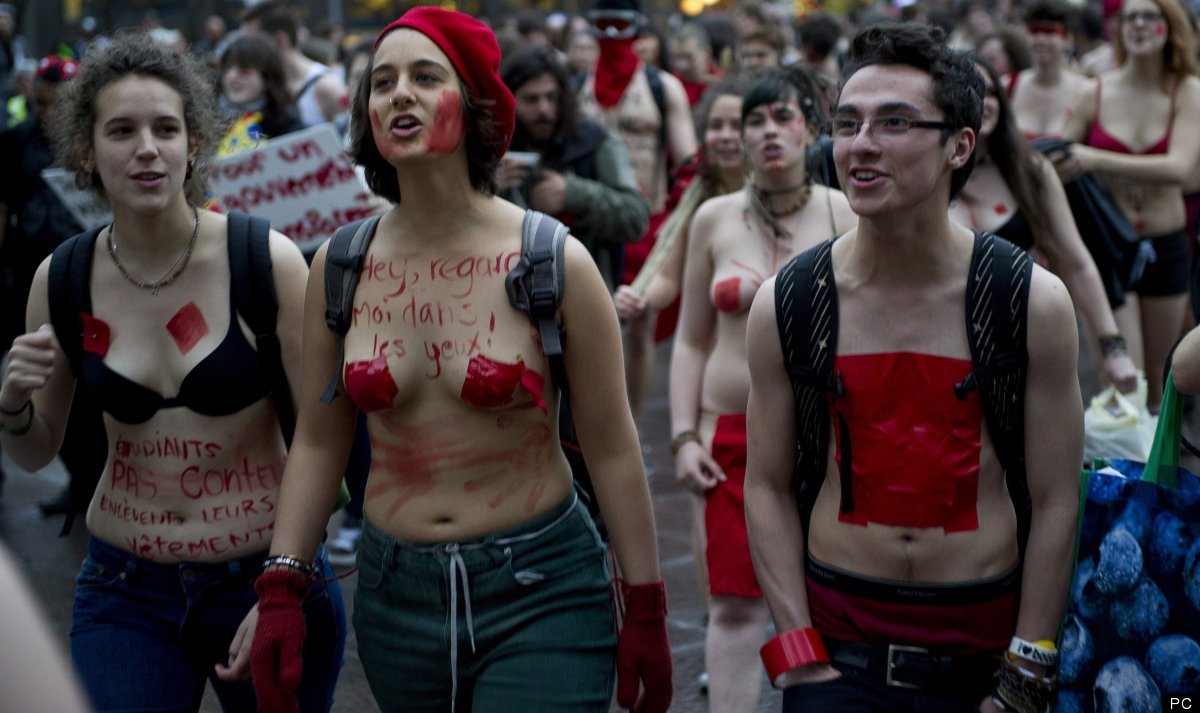 The guy on the right kinda looks like Pierre-Luc Dusseault, no?
Naked protesters. Many of them female. And attractive (of course, they're French Canadian).
Hormones aside, it`s nice to see how
the tuition protests have devolved into this
. Granted it`s an awesome initiative and hey, points for creativity, but the reasons for doing this - "catching the government's attention; the mayor not wanting protesters to wear masks; distracting police officers; and also because it's spring," - are pretty BS reasons. I mean, it's not as if the government didn't know you were there. And why would you want to distract police officers?
Admit it, student protesters, you just wanted to get naked.
UPDATE:
Now they're attabking Liberals
. Maybe I won't move there after all.